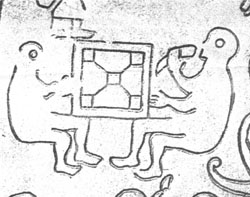 World Tafl Federation Hnefatafl Championship tournament 2016.

Sign up for the tournament in August (press the "Enter" button below and then the button "Join the tournament").
The tournament starts September 1st 2016.

There will be two rounds:
1. Welsh Tawlbwrdd 11x11 (Bell).
2. Copenhagen Hnefatafl 11x11.

27 registered participants by August 28th:
HELFRICH, altti, Tuireann, Steiger, Teondrae, xerxes, animals, Kratzer, Patterson, Hagbard, BigWurm91, Gjallarhorn, crust, Adam, AreVidar, Mykle, vonraider, sybil, RBerenguel, GavinBegbie, herjan, TheBloodyJarl, Wægn, Ded Fomich, Aluric, Fraech, tonythebook

Room for many more championship participants. If you weren't to make it to the Asgarthr Final, no worries, you'll have the Round 2 in Mith- or Utgarthr.