Play Hnefatafl Online. The Viking board game.

January 26th 2020 at 19:30 in Bulgarian National Television channel 2: Hnefatafl International Master Lucho Panchev ("OdinHimself"), Bulgaria, tells about Hnefatafl:
Watch the program here!


Coming tournaments:
Historical Hnefatafl 11x11 (Welsh Tawlbwrdd), starting Jan. 3rd 2020.
Unst Alea Evangelii 19x19, starting Jan. 17th 2020.
Tim Millar, UK, told about how the Alea 19x19 is played on the Shetland island Unst. Not passed on from ancient time, but probably invented by the people there recently. They've faced the same problem, how to possibly play the 19x19 with the setup illustrated in the old English document. The Unst solution is that the four "variegated men" are defenders which must be captured from 3 sides, but otherwise they are normal defenders. On the board here those four defenders are marked "C". The king is captured from 4 sides and wins in corner as in Fetlar. So far we found a balance of +1.20 but need more experience with this idea.
Alea Berserk 17x17 (Martens) test, starting Feb. 1st 2020.
Luk Martens ("Masterluke") modified Adam Bartley's Alea Berserk 19x19 into:
Alea Berserk 17x17 with berserk, historical king (i.e. weak) winning on edge, commanders, Bartley's variegated men and a new piece: guards. We tried eleven games and it seems to work, but a test tournament will tell. Martens describes the game here.
Go to the Play Tafl Against Humans page to join; the invitation is open for 7 days.

Small forum.
Code of Conduct. You should not post any abusive, obscene, vulgar, slanderous, hateful or threatening material. Doing so may lead to you being immediately banned for a period of time.

Full contents of the small forum.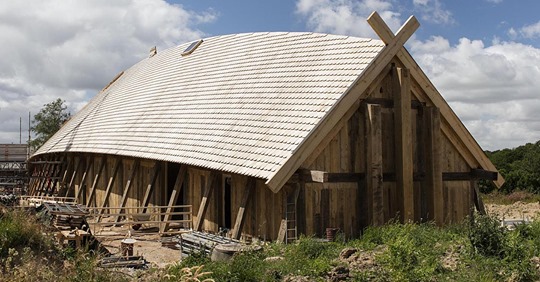 Hnefatafl is also known by the names Nefatavl, The King's Table, The Viking Game, Viking Chess, Tablut or simply Tafl.
History of this site.
Comments on Hnefatafl.
The origin of the Viking board game Hnefatafl and the Berserk rules.
Links to more information on the Viking board game Hnefatafl.
Tafl Shops.
Viking word of wisdom: The Hávamál.
(Havámál på dansk).
Здесь можно играть в тавлеи и против компьютера, и против людей. Можно использовать кириллицу.
Many thanks to Adam Bartley ("Adam"), Tim Millar ("crust"), Gregory Binns ("Torc"), John C. Ashton, Nicolas Cartier, Jonas Lööf ("conanlibrarian"), Olli Salmi, Damian Walker ("cyningstan"), Sten Helmfrid, Rene Gralla, Olga Mudrichenko, Gary and Christa (Germany), Ludovic Antoine, Nikolas Lloyd, Jeffrey Westcoat ("Sigurd"), Rasmus Holbroe, Thore Nissen, Lucho Panchev ("OdinHimself"), Alexander Steiger Dis ("Steiger"), Dmitry Pashkov, Delray Curtis ("jrton80") and David Zolli ("branan") for their contribution to this site. And not least the more than 400 players the world over who played here more than 15000 real tafl games humans against humans and thus created a vast, practical experience with this intriguing, historical board game.
---
Updated 27.1.2020
Copyright © 1998-2020 Aage Nielsen, All Rights Reserved;