| | | |
| --- | --- | --- |
| | Play Hnefatafl Online. | The Viking board game |
Tafl against human opponents.
Тавлеи против человеческих противников.


There is an invitation for a game of Hnefatafl.
Join the game!
Opponent: , ,


Tafl against the computer;
click on a board.


Play white
11x11

Play black
11x11

Play white
9x9

Play black
9x9
Forum.
Full contents of the small forum.
And here the large forum for the structured discussions.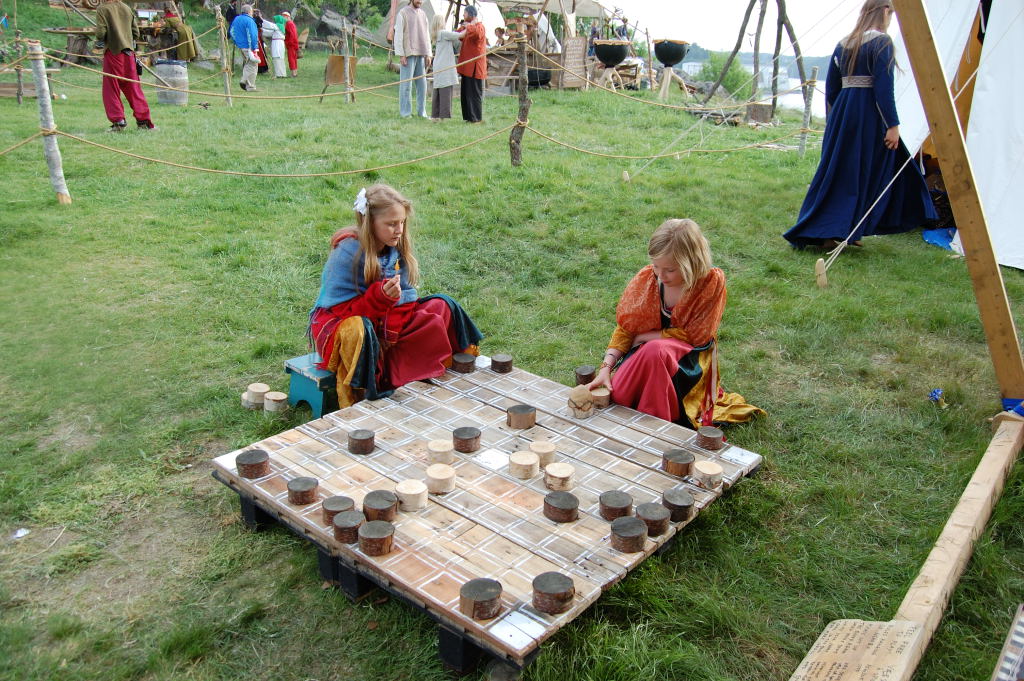 Hnefatafl is also known by the names Nefatavl, The King's Table, The Viking Game, Viking Chess, Tablut or simply Tafl.
Links to more information on the Viking board game Hnefatafl.
Try also the Lappish board game, Tablut.
Hnefatafl at Tromsø - article in German media.
The German weekly "Schleswig-Holstein am Sonntag" has published on Sunday, November 3rd, 2013, an interview with Frank Prohl, the organizer of the Hnefatafl tournament at Tromsø in Norway 2014.
See the article here: Wikingerschlacht in Miniatur.
Hat tip: Rene Gralla.
Много русских гостей в эти дни, добро пожаловать! Можно здесь играть в тавлеи и против компъютер и против человеков. Можно использовать кириллицы.
Many thanks to Gary and Christa (Germany), Ludovic Antoine, Nikolas Lloyd, Sten Helmfrid, Olga Mudrichenko, Dmitrij Polovinkin, John C. Ashton, Tim Millar and Adam Barkley for their contribution to this site.
---
Updated 6.12.2013
Copyright © 1998-2013 Aage Nielsen, All Rights Reserved;