That would be difficult. The software just creates a large square (the board), fills it with a color and draws a grid of black lines on it.
---
Posts: 97
Joined: Thu Jan 02, 2020 2:44 pm
Okay
The current background color is very much
---
---
Nope, I didn't keep them. Sorry.
---
Posts: 19
Joined: Fri Mar 06, 2020 8:29 pm
I've started working on a new design.
This one is a bit more abstract and inspired by some pictures of archeological finds I've seen on the web, but I'm still not happy with the king of this set. Maybe somebody has an idea?
I'll upload this as soon I am satisfied.
Furthermore I've also drawn a single piece, inspired by an archeological find made of bone, but I still have no idea what to do with it.

Last edited by
themightyglider
on Wed Mar 11, 2020 11:22 pm, edited 1 time in total.
---
These game pieces were found in Lejre, Denmark: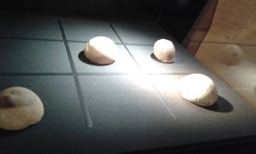 ---
I think it should be pretty easy to do a nice a very readable set based on rounded shields.
---
Posts: 19
Joined: Fri Mar 06, 2020 8:29 pm
You mean like this: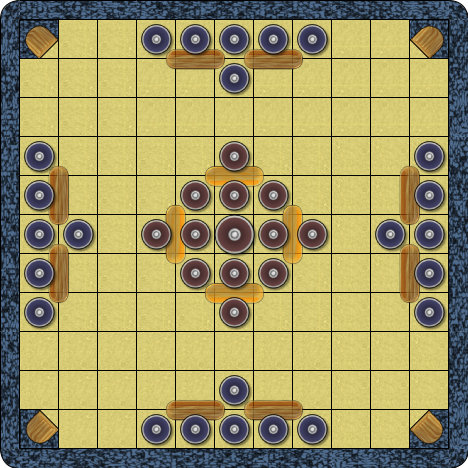 (From
http://tafl.cyningstan.com
)
---
Posts: 97
Joined: Thu Jan 02, 2020 2:44 pm
Hi Hagbard

It's not that important, nor urgent, but eventually you can replace the V-men in Tyr 17x17 with these two. The letter V is moved slightly upward, so it's on the same level as the 'C' on the commanders. And the eyes are just a little bit more visible...It's a detail that I noticed when a V-men stands next to a Commander. Thx!

Greetings
Luk
Attachments

aagenielsen pieces V-men-02.png (3.13 KiB) Viewed 4231 times

aagenielsen pieces V-men-01.png (3.11 KiB) Viewed 4231 times
---
---