30/1/2014 Adam wrote:
My suspicion is that when the boards get bigger, extra kings squares, perhaps impassable, will be important in generating new dynamics and strategies.
Which brings me to my other attached pics. I've trawled the norwegian musuems photo archives, and found this nice 15x15 board from oslo. The markings could suggest starting places, even different pieces again? But perhaps they are kings squares or hindrances on the board?
One thing I feel sure about is that these are not purely for decoration, which I believe any game test would confirm.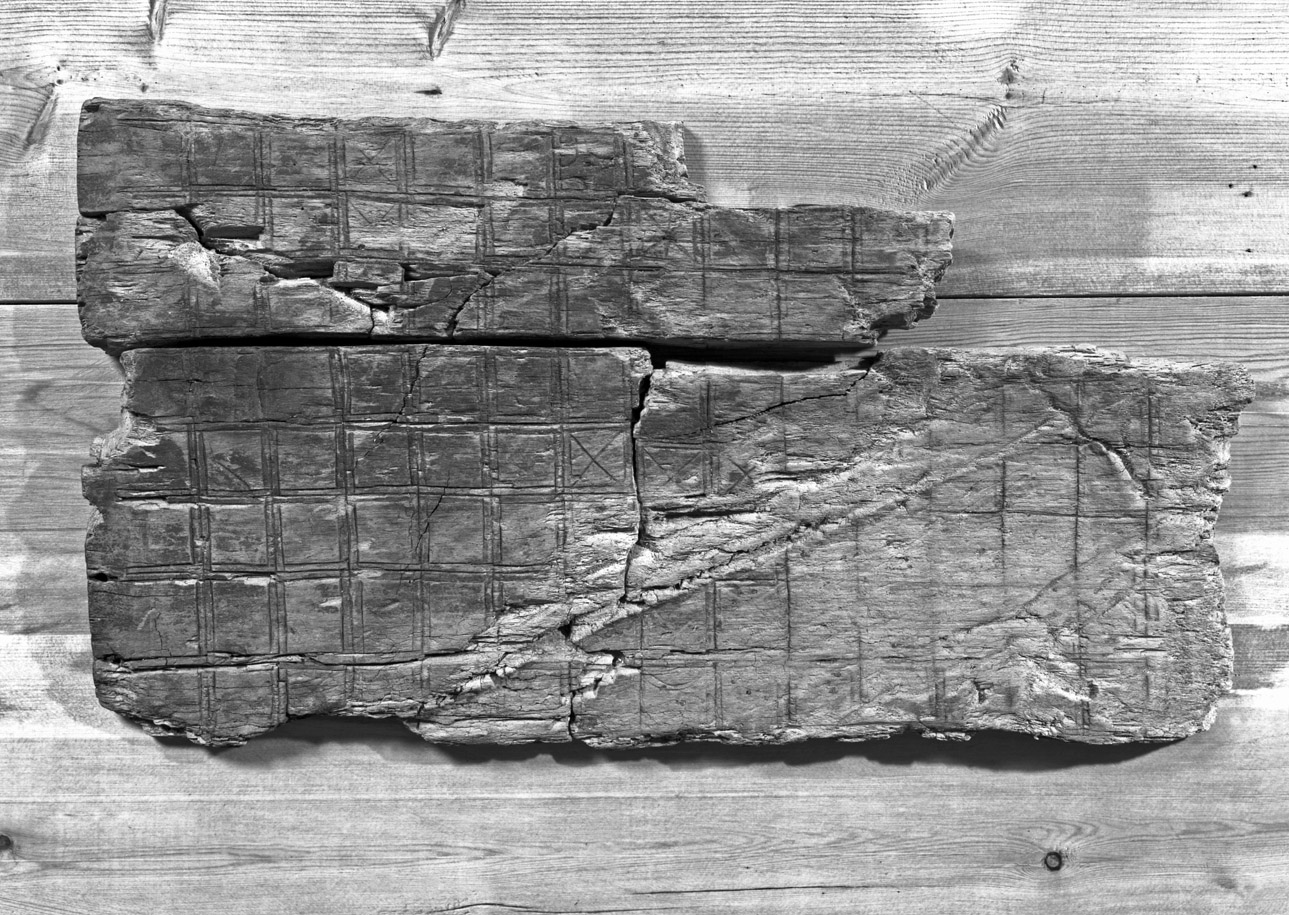 Also attached is a lovely archeologists drawing of the bergen storhaug pieces.