Hagbard wrote:8/2/2014 Hagbard wrote:

I've attempted to deduce logically what can be seen in the Oslo board fragment.
Here's my interpretation of the Oslo board: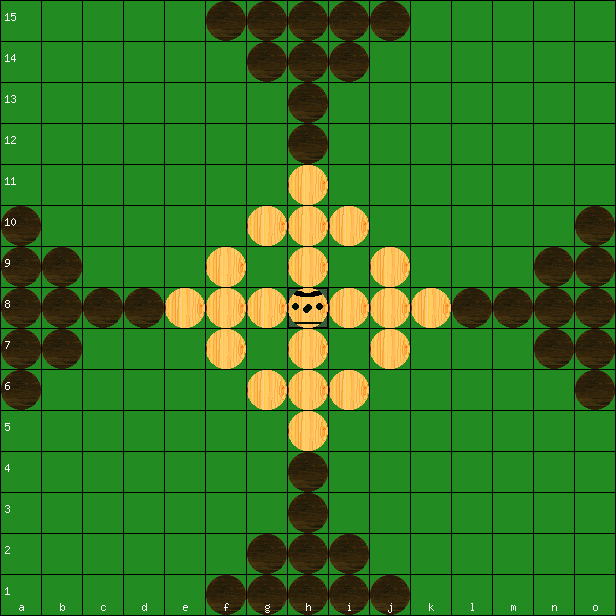 The 15x15 board was tournament tested with the Tablut rules as outlined in the forum note above. The
Damian Walker setup
was used for the pieces, and
the game balanced very well
, 117 black wins per 100 white wins.